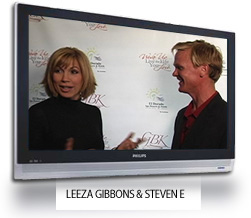 Wake Up Live Team Publishers invites you to join some of these celebrities pictured on this website along with other world wide inspirational leaders in our next best-selling book. Wake Up Live Team Publishers is the best publishing alternative in the book industry. With Wake Up Live Team Publishers, you submit your story and Wake Up Live Team Publishers does the publishing in record time then Wake Up Live Team Publishers promotes your book to the best seller list making you a best-selling author. If you research self publishing instead of Wake Up Live Team Publishers, you will discover that there are many aspects to publishing and distributing a book. When you explore submitting your manuscript to traditional publishers instead of using Wake Up Live Team Publishers, you will find that most manuscripts are never read.
Wouldn't it be great to get Instant Credibility™ with your clients and customers? You have an invitation to join some mega-best selling authors, speakers, trainers, mentors and world class business leaders in an amazing book project. You will be included in a book series with coauthors who have appeared around the world on television networks and shows including Oprah, The Tonight Show, The Late Show, BBC, QVC Network, CNBC, PBS, Bravo Network and Good Morning America. You will be associated with authors who have been praised by The New York Times, USA Today, People Magazine, The LA Times, Money Magazine and Success Magazine. We call this Instant Credibility.
You will be taught the ultimate skill - How to attract clients, customers and create a rush of new business because, with a book, you will be considered a "celebrity" in your industry as a best selling author. A book will bring you a lifetime of powerful positioning that will go with you anywhere and anytime for the rest of your life. By following a few simple-to-understand, super-charged business building strategies, you will be automatically propelled to superstar status.
12 million stories in print around the world! Through our teamwork approach, we incorporate a unique joint publishing venture that now has 12 million stories in print around the world with highly effective training and powerful marketing to accelerate your life and business.
It doesn't matter how many training programs you have attended or accomplishments that you've made in your life. Everyone wants more attention and greater financial rewards.
It doesn't matter how many training programs you have attended or accomplishments that you've made in your life. Everyone wants more attention and greater financial rewards. YOU CAN HAVE IT!
You're about to join the select few who have learned the secret of fame and fortune in the information business. The best selling Wake Up…Live the Life You Love book series can be your direct route to the front row in your industry.
What Others Are Saying
"I'm one of the authors of Wake Up…Live the Life You Love and I want to tell you something. If you're really thinking of changing your life and transforming your life this is a group you want to join. -- Jeffery Paul
This exciting unique publishing program has helped hundreds of people from all walks of life to soar their business and careers and they continue to duplicate this extraordinary process over and over again. Here are just a few.
We are a reflection of the company we keep, and, with this said, I am proud to consider the Wake-up team as a part of my family." -- Gregory Scott Reid, Master speaker, and #1 best selling author, The Millionaire Mentor
"I'm an author in the Success book and it is so exciting. I've met so many wonderful people and I would really recommend it for you. So, if you have any thoughts about being an author or want to know about being an author, this is the place to be! Actually Wake Up and Live is truly a family, a community, an opportunity for you to get into a family. -- Saquina Akanni
I am one of the authors in Passion. My name is on the book and I am going to use the book for promotion. I make people rich and famous literally. You can read my article in Passion in Wake Up...Live the Life You Love to live. Thank you." -- Kwai Lan Cook
"I love Wake Up...Live the Life You Love. I've been in Personal Development for over 30 years now and I love these people. They're very progressive, very spirited, wanting to grow. It's like a big group of family and friends and I'm happy! -- Nikiis Harrell
We're writing as a family, about families, we feel like we're part of the family here. Thanks." -- Matthew Wong, Gayook Wong & Jennifer Wong
"It's a great team to be with and it's just a wonderful thing to be a part of a great family that just love what they love to do and we really appreciate everything that Wake Up has done." -- John Neyman
I'd met Lee a year and a half ago. I saw his name and that sold me on the program. I've also signed up to be an author in the Gratitude book. -- Lance Shaw
I'm a history professor. I'm also an author and now I'm an authors in the Wake Up...Live series. I'm impressed with how far this group has come in a year and a half and I can't wait to see how far it goes." -- Sarah Chloe Burns
The Wake Up…Life the Life You Love book series has helped hundreds of authors, speakers, trainers, industry experts and business owners to multiply their incomes and send their businesses soaring.

Now we can reveal the lead generating secrets for your inevitable financial and career success—if you are serious. We're so sure that our system will deliver the same results for you as it has for hundreds of others.
Dear Soon-to-Be Very Successful author and Friend,
Have you ever watched in amazement to see someone with less intelligence or ability get considerably more recognition than you? And have you seen that recognition gets them opportunities to be included in high profile social events and beneficial financial arrangements.
Now you can reap the rewards of years of development and selective business strategies to advance your life and career.
A clear roadmap to success...
"Wake Up...Live the Life You Love is a road map to leadership, success and personal power."
-- Brian Tracy #1Best Selling Author of Success is a Journey: Making Your Life a Grand Adventure
In the past, many techniques for career advancement were known which worked—but only for some people, and only some of the time. And far too often, any changes turned out to be short-lived. Most people didn't know how to capitalize on the success opportunities that come swiftly into their lives. Here's some that took action.
"Hi. I'm an author with Wake Up. It's great to get with the other authors and just share with common minds that want to help people and do some wonderful things. I can think of no better way to do it than with Wake Up...Live the Life You Love." -- Scott Schilling
"I love Wake Up...Live the Life You Love." -- Mukul Khurana
I think the Wake Up concept of the book and the seminars are the most wonderful, successful thing I've ever seen. -- Judy Ames Stephens
But what is so powerful about these revolutionary methods is that they finally enable you to understand and implement this program in the most effective way. We've seen real and permanent transformation take place.
We can now, for example, through our Instant Credibility™ system of teamwork, provide you with what others have called a nuclear business card as a coauthor in the best selling Wake Up...Live the Life You Love book series. You will see how this in turn will attract moneymaking and business building opportunities like a magnet.
You know the power of the media and the influence in the community that people have when they appear in the newspaper, on the radio and on television. This can be you!
A personal letter from Steven E, CEO of Wake Up... Live The Life You Love
Greetings friends,
I have a very interesting and very exciting opportunity for a few people. I think you'll find this idea to be very intriguing--especially if you have a business, provide a service, are a speaker or author, or are at all interested in creating more prosperity in your life.
If that's not you at this time, I apologize for bothering you.
Here's what it's all about:
If You Want to Be Flooded With New Customers and Distributors Already Sold On You As The Expert in Your Industry, Let Me Help You

You are invited to be an author, along with international speaker and coach, Steven E, in a very exciting book series called Wake Up...Live the Life You Love.
This will be Steven E. and Lee's 16th book with 12 million stories in print around the world!
How does this affect you? Here's how:
Wouldn't it be great to get Instant Credibility™ with your clients and customers as an author along with me? Steven E and the Wake Up…team are masters at lead generations and showing individuals how to magnetically attract new business.
Steven E has a few openings in the book for anyone who would like to write their own story about "living the life they love" and be an author in this book. And don't worry, if you aren't a professional writer, they have professional editors who will give you some tips to help you get started writing your story. All you need to do is submit a story up to 1,200 words and you give them permission to do the rest!
The first best selling book in this series became an instant Bestseller through BarnesandNoble.com the day it was released. It actually out-sold The Automatic Millionaire, The De Vinci Code, The South Beach Diet, George Bush's book, and Dr. Phil's newest book at that time!
As part of being an author, you participate in several tele-classes that teach you exactly how to use the book--and the huge amount of publicity it will generate--to promote your business and your career. Doesn't it make sense to set yourself apart from your competition and be extremely media worthy?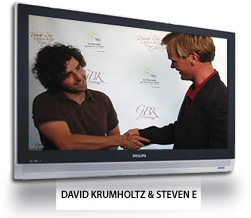 Let's say you have a pet store. When the book is published, you send a press release (they'll show you how) telling the local media that you have published a book with other famous authors. If you're like past authors, you'll probably get a story in the newspaper, and you'll probably be asked to be on local radio or TV. All of these possibilities increase awareness of your business and make you special in your community.
And that's only one of many ways being an author in this book can be used.


Being an author in this book is a great way to promote your business or service--no matter what kind of business it is. Some of the businesses that have used being an author include hair salons, network marketers, massage therapists, health clubs, dry cleaners, real estate agents, insurance agents, chiropractors, RNs, professional speakers, personal trainers, eye doctors, psychologists, and professional coaches.
Here's what one author said:
Being an author in the Wake up…Live the Life You Love Series has been an amazing opportunity for me both personally and professionally. It has allowed me to expand my business and share my passion for helping others improve their lives on a global level. Not only am I able to share my words through print, but now through our group workshops and seminars I'm able to reach out, and work with people face-to-face on a large scale. Becoming a published author has given me instant credibility. On a personal level, I have been able to meet many other successful authors who are living the life they love and it's been a wonderful experience for me to learn and grow. I truly cannot say enough about my enthusiasm for the group of people I'm working with and the work we're doing! -- Sean Greele,y Business Owner in Orlando,FL
Being an author can be a real door-opener to promote your business on radio and TV and get a lot of free publicity. Believe me, once people find out that you're a published author, it really changes their perception of you. The book gives you tremendous credibility which is a powerful secret to success and greater profitability.
Steven E and the Wake Up…Live the Life You Love team know how to show you what to do to utilize the book as a tool to bring you a lifetime of credibility and success.

What would that do for your career?
Do you want the most powerful business card or brochure in the world?
Would you like to be contacted by people who are already sold on working with you?
Do you want to learn the newest business strategies for lead generation?
Do you want to be known as the expert in your industry?
Do you want to automatically bring in new referrals to your business?
Would you like to be paid to send people your contact information?
Do you want people to call you to do business with them?
Do you want media attention in your local area?
Do you want a lifetime of credibility?
Do you want even your family to be impressed with what you do?
Do you want to expand your customer reach?
Do you want to effectively separate yourself from your competition?
Here's what one shy author said
Good news. Within an hour I got a local book store to book me a time for a book signing. I got a local news paper to do a story on me for next week and I got a local radio station to have me on as a guest sometime next week. The moral of the story here is if I can do it, anyone can. I Woke Up and did something. That's it for now. -- Gino, Canada
Become an author with Steven E
Steven E has written over 40 Wake Up book with Celebrity Authors such as Deepak Chopra - Wayne Dyer - Anthony Robbins and many more.
Learn More
E-mail Steven E at stevene@bestsellerguru.com or call Steven E direct at: 562-884-0062
This obviously isn't for everyone, but if you want to learn from the pros about how to use this book to dramatically benefit your business or career, this is a great opportunity. I assure you that these guys are for real, they know what they are doing, and you will gain a lot by participating.
You might be wondering if the benefits of being an author would apply to your business or situation. That's a reasonable question to ask. In my opinion, just about any business or service would benefit if its owner was a published author--and being able to say that you are an author with Steven E and me is even better. Finally, having someone who can teach you how to use the book as a success tool in your business or career makes this of even greater benefit to you.
If you're interested, but aren't sure how being an author in this book could improve your business and your life, I'm sure Steven E would be willing to talk it over with you and give you some ideas about how others have benefited and how it would work in your situation, and then you can decide if it's something you want to do. You can contact him through stevene@wakeuplive.com or call him at 562-884-0062 with all your questions.r questions.
But you better hurry, because I understand there are only a few spots left!
Frequently Asked Questions:
Are the books available in the bookstores? Yes, the books are available to the bookstores through the largest book wholesaler in the world. However, in order to accommodate the contributing authors who join the best-selling book series from all around the world; it better serves you and all of the other authors to focus our distribution through the online bookstores such as the largest book seller on the internet, Amazon.com, and the bookstore power house, BarnesandNoble.com.
Should I consult my mentor or coach to get sound advice about joining this great 'Instant Credibility' program? Yes, a trusted advisor can be very helpful as long as they have had the kind of success with book marketing; publicity and publishing that you desire to have with your publishing experience. Beware of people who give you their opinions and feelings without real marketing success because what you need is solid wisdom from a successful author who knows the value of using the book as a lead generator to build a business and understands that the author is the asset and not the book.
A personal message from Steven E for business owners, entrepreneurs, consultants, salespeople, service professionals, and anybody else who wants to share their message with the world!!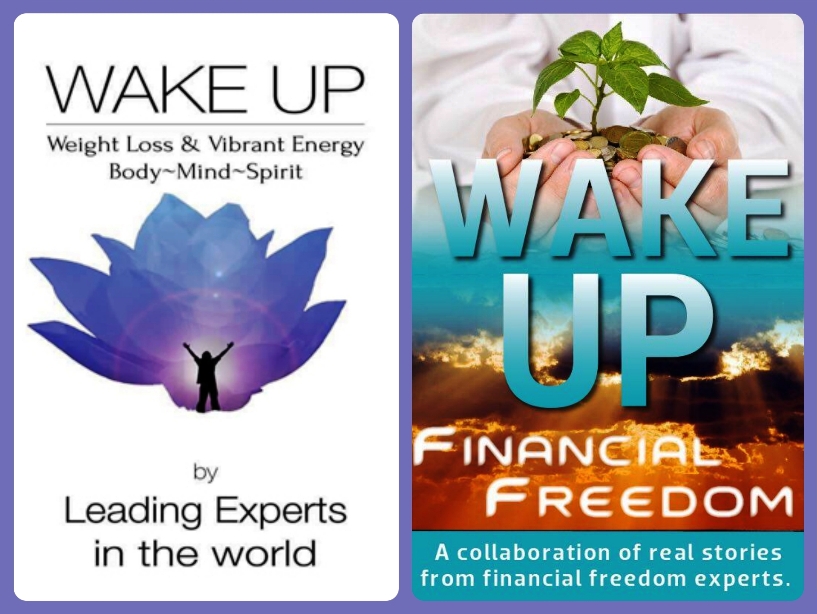 (You will get instructions about submitting your story after you sign up to join us.)
May all of your dreams come true!